Libby Koponen has wanted to be an author ever since she can remember. She started writing stories when she was six; her first sale was a short story to Redbook magazine a year after she graduated from college.

Then Little, Brown accepted her novel about an American girl who attends an English boarding school, Blow Out the Moon. Booklist gave it a starred review ("The word 'delightful' is over-used in reviews but it's hard to find one that's more appropriate for this novelized memoir...this seems to be a book Koponen has waited a lifetime to write."). Another review talked about the vividness and clarity of the writing: "Soon the words on the page disappear and you are there with her...destined to become a classroom classic." The New York Public Library chose it as a Best Title for Reading & Sharing; it won a Massachusetts Book Award.

Libby now lives and writes in a shepherd's hut on a Scottish island. The island's children -- all 32 of them! -- cheered when the hut arrived -- follow the link to see the land, how she got it, and the children's reaction.

PRIOR LIFE

Before she decided to write full-time, Libby taught writing to college students at the Rhode Island School of Design and the Harvard Summer School, and to adults from 18 to 70 at Cupertino Community College in California. During the summer, she designed and taught writing workshops to grades K-6 in various places. For several years she volunteered at a charter school for boys with learning differences. She did science experiments with them, which held their interest
and inspired her to learn more about science herself. Finding books that held their attention was more challenging.
In addition to writing her own books, Libby was a freelance editor, writing coach, and ghostwriter. Sargent is one of her favorite painters. His contempories said his portraits made people look like themselves -- only better. That's what Libby's work does for other authors. ;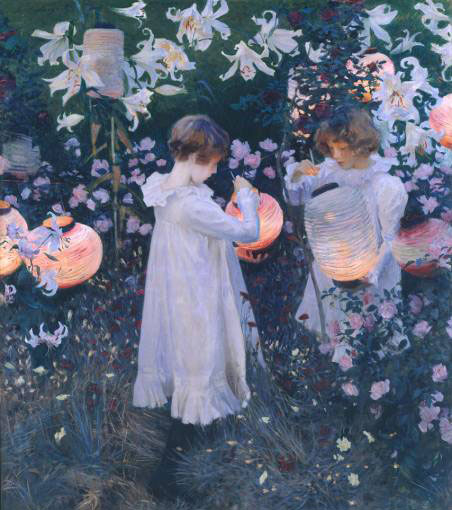 Libby has an MFA from Brown University and divides her time between Stonington, Connecticut and the Isle of Coll in Scotland.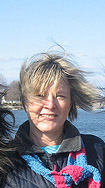 Reviews
Blow Out the Moon reviews on Amazon
Video
Book by Book,a video starring Jarret Krosozcka, Tomi dePaolo, & Mo Wilhelms, with a Sex and the City Spoof by Libby and the other Blue Rose Girls
Articles
Boston Globe article about how Libby got her first
book published

Education Oasis article about Blow Out the Moon

A children's book group interview

Becoming an Author, interview and article by a young reader
doing a school project on writing as a career
Photographs and postcards
Author speaking at the Massachusetts Book Awards
(low resolution JPEG)
Flyer (PDF)
Postcard (PDF)