Letters from Students
These are letters students wrote after I (Libby) visited. I scanned them in so it may take a minute
for them to load: please wait! They are great letters!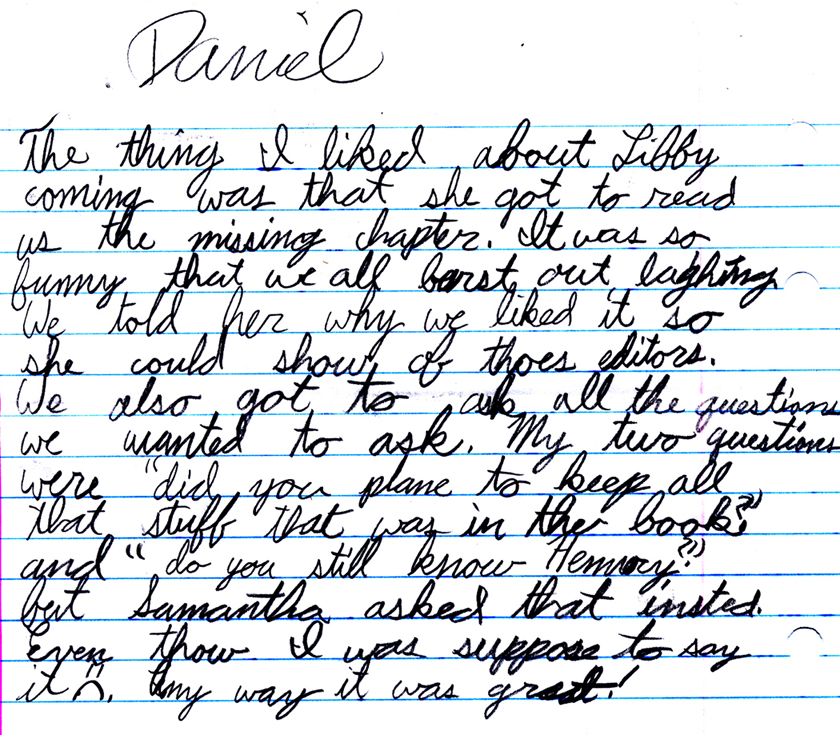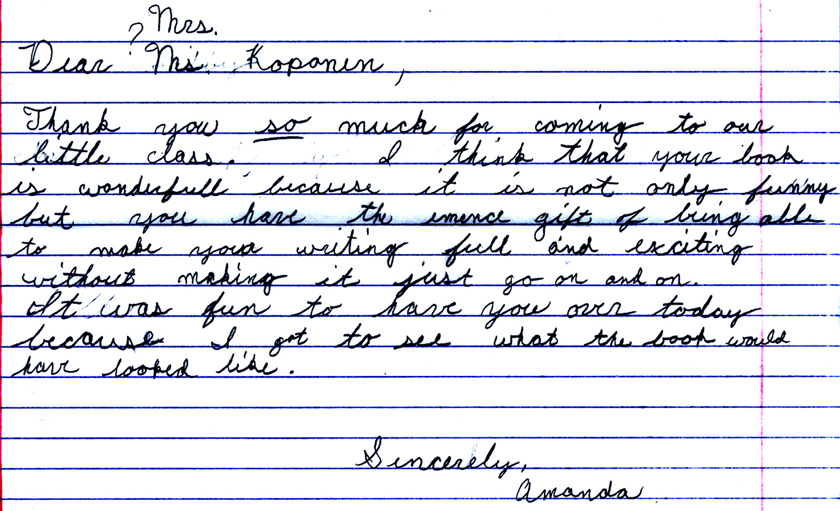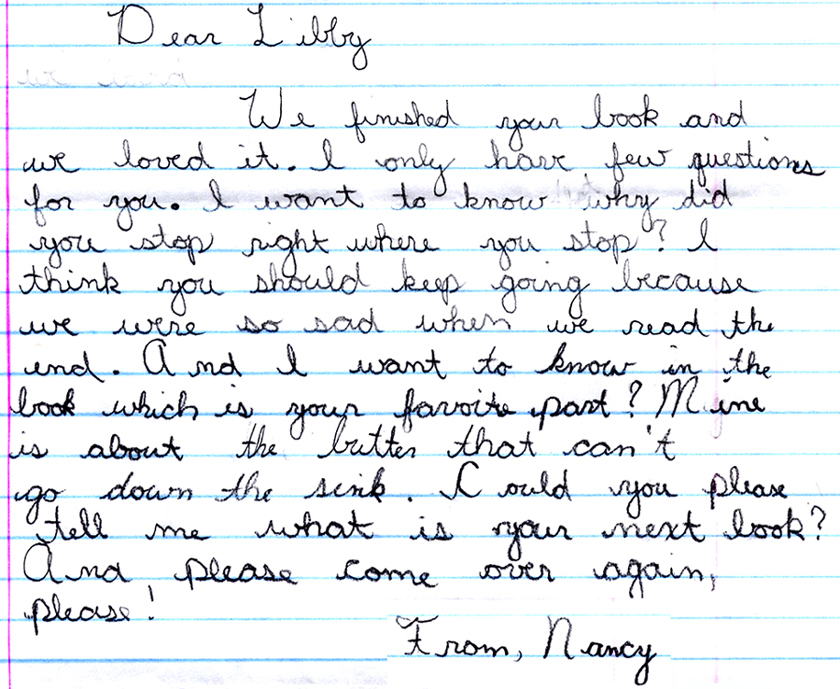 What to Expect from a Visit
Click here for descriptions of a sample visit..

back to ifyoulovetoread.com
The ifyoulovetoread.com site is mainly for children. It links to sample chapters from Blow Out the Moon, fairy tales,more photographs, letters about the book from children, the rules for cat's cradle and, eventually, other games we played at the boarding school in Blow Out the Moon.
Thank you for reading this!
FOR MORE INFORMATION ABOUT SCHOOL VISITS, PLEASE CALL 617 536 4922
or email Libby@ifyoulovetoread.com